Our Food Pantry gratefully accepts donations of non-perishable food, paper products or personal items.  Please place donated items in the designated barrels located in the main entrance at the Olmsted Community Church located at 7853 Main Street or at the front and rear entrances at St. Mary of the Falls Catholic church located at 25615 Bagley Road.  Many area churches also have barrels designated for food donations.  If your organization is interested in sponsoring a food drive, please fill out the form below.

    MONETARY DONATIONS
Your financial gift in any amount will go directly to purchasing food to keep the food pantry stocked, helping to ensure that all who seek assistance will be provided with an emergency one week supply of food.    Monetary donations can be made online via PayPal (please click on PayPal logo below) or by check and/or money order.  All donations are tax deductible.   If paying by check or money order, please mail to the address below.  Please include your name and address and a confirmation letter with our letterhead will be mailed to you.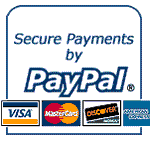 Please make checks payable to Christians In Action and send to:
Christians In Action
c/o St. Mary of the Falls
25615 Bagley Road
Olmsted Falls, OH 44138
 SPONSOR A FOOD DRIVE
If your organization would like to have a food drive to benefit the Olmsted Falls food pantry, please fill out the form below.  Food drives can be held by individuals, churches, groups or companies.   Food drives are welcome any time of the year!

We Appreciate Your Generosity !